14 Days, Eastern Seaboard Heritage
on Crystal Serenity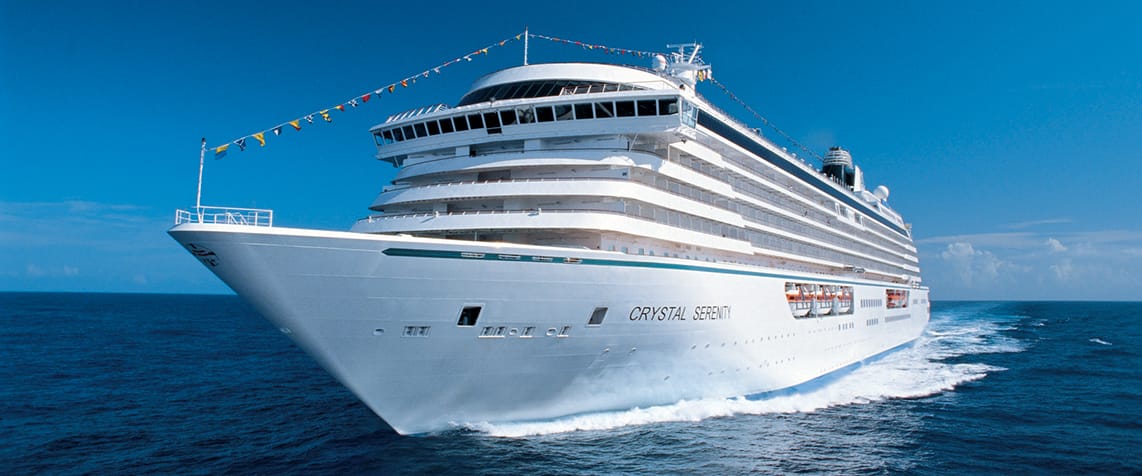 14 Days, Eastern Seaboard Heritage
Spend overnights in four lovely cities on an immersive East Coast journey, discover Québec's regal Château Frontenac, Boston's proud past, New York City's energy and Charleston's southern hospitality and Halloween festivities.

Since the beginning, Crystal has been the standard-bearer for excellence in luxury travel, remaining the undisputed choice among the savviest world travelers. Today, we are redefining it altogether, expanding the possibilities for our guests with choices, experiences and luxuries unmatched in the industry. By Ocean, River, Yacht, Expedition and Air, each Crystal Experience is designed to showcase the world and its wonders in the most remarkable ways. Join us as new adventures unfold...


| Day | Destination | Arrive | Depart |
| --- | --- | --- | --- |
| Fri | Québec City, CA | | |
| Sat | Québec City, CA | | 03:00 PM |
| Sun | Cruising Gulf of St. Lawrence | | |
| Mon | Cruising the USA's East Coast | | |
| Tue | Boston, US | 12:00 PM | |
| Wed | Boston, US | | 04:00 PM |
| Thu | New York, US | 04:00 PM | |
| Fri | New York, US | | 06:00 PM |
| Sat | Cruising the USA's East Coast | | |
| Sun | Wilmington, US | 08:00 AM | 06:00 PM |
| Mon | Charleston, US | 08:00 AM | |
| Tue | Charleston, US | | 06:00 PM |
| Wed | Cruising the USA's East Coast | | |
| Thu | Key West, US | 08:00 AM | 05:00 PM |
| Fri | Miami, US | 06:00 AM | |