Tanzania: A Grand Family Safari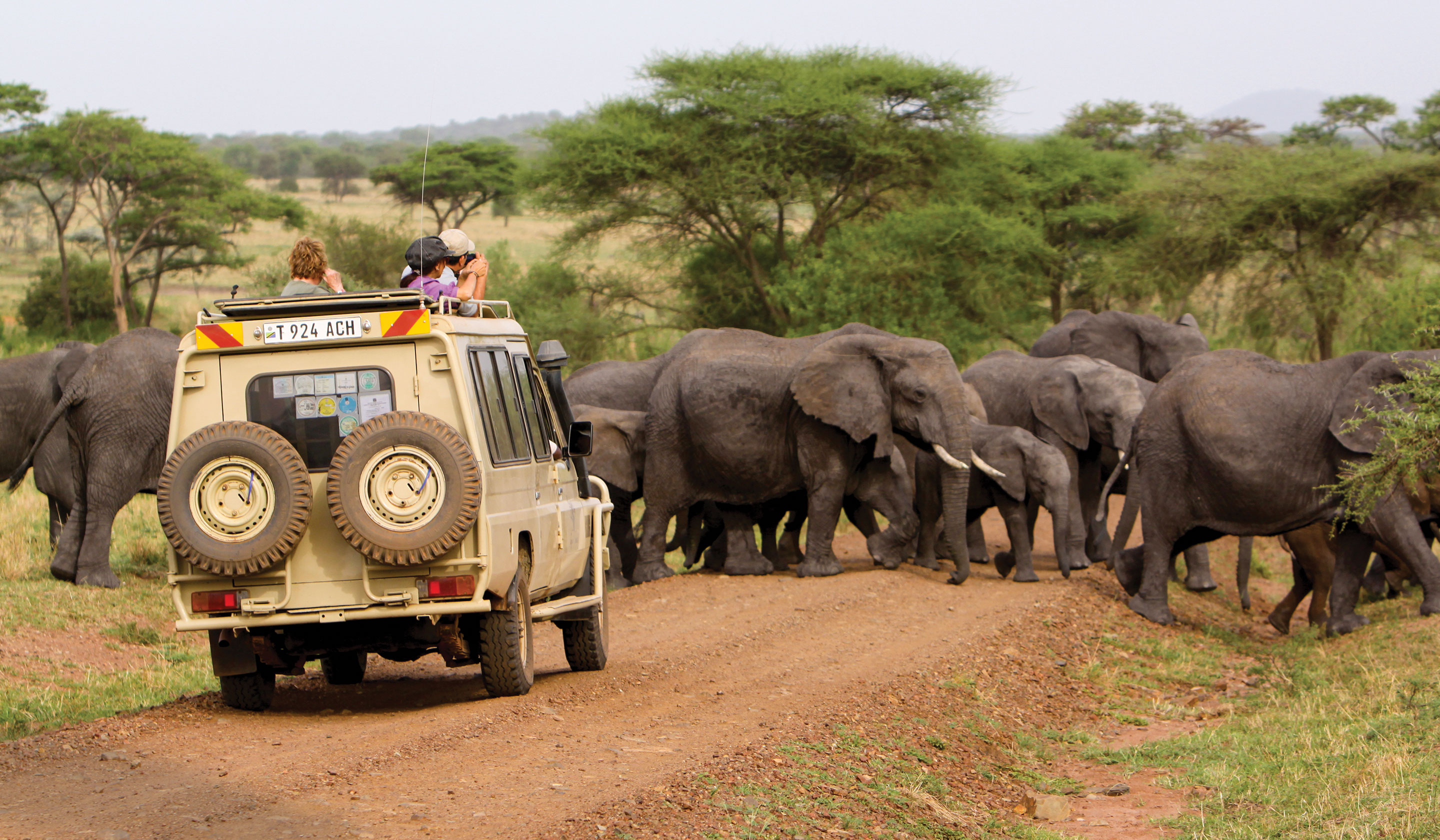 Tanzania: A Grand Family Safari
Where the wild things are...
your family discovers the spirit of adventure witnessing the "Big Five" during morning, afternoon and evening safari game drives... a two-million-year-old crater...
Mt. Kilimanjaro.... elephant herds that dwarf their neighbors, antelope, zebra, gazelle... buffalo, wildebeest and long-necked giraffes.. and in the Serengeti, golden-maned lions playing their part in the
...

As a family-owned travel company for 96 years, our values and our vision have remained true to our founding tenets: always do the right thing, deliver more than what's expected, embrace change by continually innovating. We're honored to have the trust and guest satisfaction to be named to
Travel + Leisure's
"World's Best" list for 23 consecutive years. Our exclusive access, provided by our longstanding relationships with our supplier partners around the globe, helps us to create journeys
...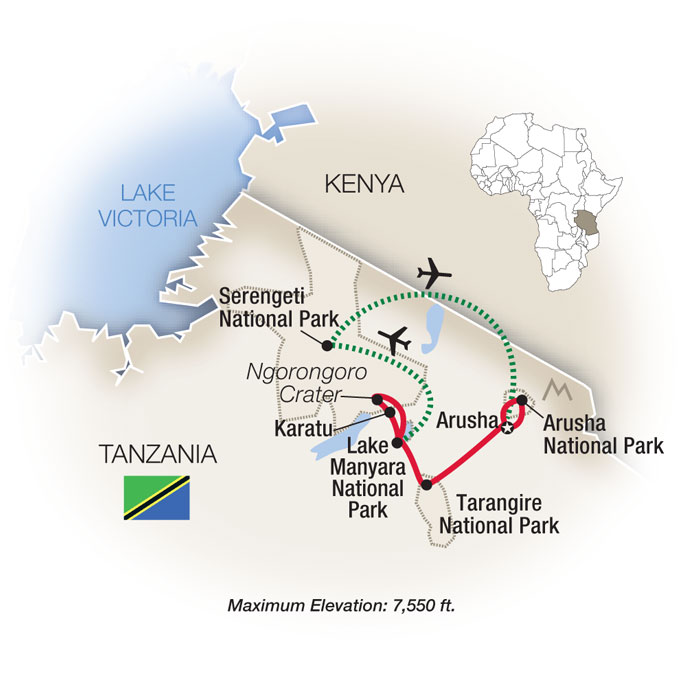 Day
Destination
1
Arusha, Tanzania
2
Arusha, Tanzania
3
Tarangire National Park
4
Tarangire National Park
5
Karatu, Tanzania
6
Karatu, Tanzania
7
Serengeti National Park, Tanzania
8
Serengeti National Park, Tanzania
9
Serengeti National Park, Tanzania
10
Arusha, Tanzania